Not long ago, at the time Camera Phone is still very hot news, I remember I saw this image somewhere, that someone took an old phone and tie it together with a camera, to make the combination a Camera Phone.
It is no doubt that the item shown in the picture is a Camera Phone, you can use that combination to make a call, and capture an image. Its hard to argue that the item is not a Camera Phone.
Ok, let get into the real issue here, this morning, I read about Lumix Phone. I believe most of you know about Lumix (http://en.wikipedia.org/wiki/Lumix), that is the popular series of camera by Panasonic, which now decide to add the phone functionality to their camera. So, how should the device being categorize? Its a Camera Phone or a Phone Camera? Previously phone manufacturer insert the camera feature into their phone, but now, it is the camera manufacturer inserting the phone feature into their camera. I think we should call it Phone Camera, or I will simply use Lumix phone.
I can't find nice photo about the Lumix Phone, the photo shown below is the screen capture of the Lumix Phone homepage http://panasonic.jp/mobile/lumixphone/ (in japanese).
There are 4 color available for Lumix Phone.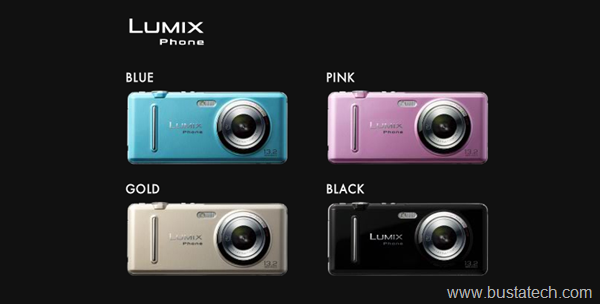 In Black (my favourite).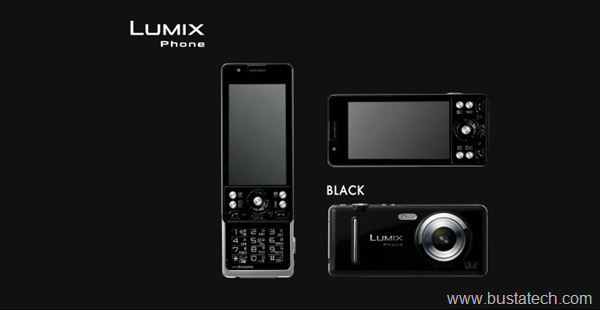 In Blue.
In Pink.
Stylish Gold.
I can't understand Japanese, I guess this one is the Feature Diagrams.
Some explanation on the phone.
Sample image comparison for the Lumix Phone and P-04B.
Seems like this Lumix Phone do concentrate more on the camera feature, (with its stuning 13.2MP Camera) and its fair that we call it Phone Camera.