Anyone using Windows Media Center to watch movie and listening to music? Well, I didn't use much, but this application, MacroTube is really nice and useful for those who like Windows Media Center.
You can download the installer for MacroTube at the end of this article, make sure you download the correct version that match your operating system, 32 bit or 64 bit version. To check your operating system, right click on Computer at Start Menu or at your Windows Explorer and click Properties.
You can check the System type under System Windows.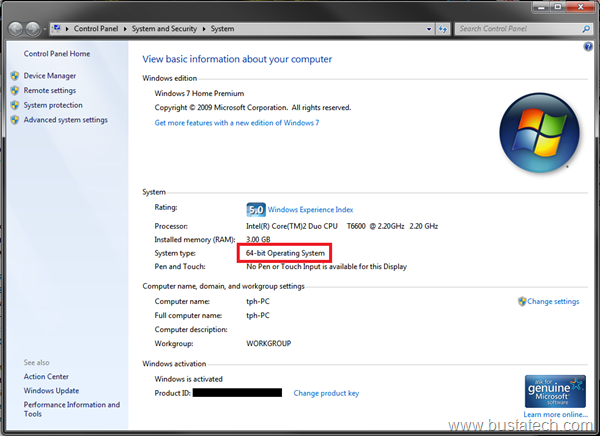 After you download the file, extract it and double click on the installer file to start the installation.
Then, as usual Next, Next, Next..
After the installation complete, you can open your Windows Media Center, and you should see MacroTube listed inside your Windows Media Center.
Under the MacroTube, you will see another 3 items, Dailymotion, MSN Soapbox, and YouTube.
For YouTube, you can view the videos by date, rating, views, relevance, or you can browse through different categories like autos+vehicles, comedy, education, …
To watch the video, simply select the video and press Enter or click it using your mouse. after the buffering complete the video should started.
While the video is playing, you can always go back to choose another video by pressing Backspace, or click the back icon on top right of Windows Media Center. This is not a problem for those who are familiar with Windows Media Center. Beside browsing the videos through categories, you can also search for the video you like. Click on the search button at the video browsing page and type in the keyword to search.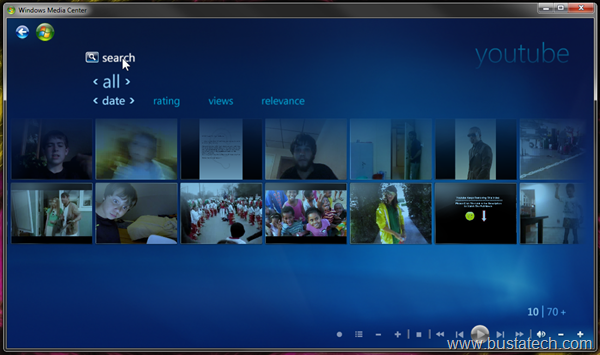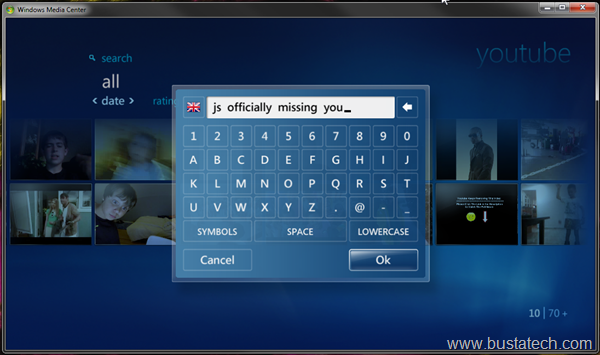 Choose the video from the search result, and you can start watching
This is a very nice song by Janice and Sonia.
For me, MacroTube is a nice "plugin" for Windows Media Center. Its a nice add if you use a lot of Windows Media Center.
PS: I only tried this on 64-bit Window 7 Home Premium. If you are using other version of Windows, and successfully using this "plugin", please leave a comment.
Download