Click on the link above to visit Google homepage and type in "let it snow".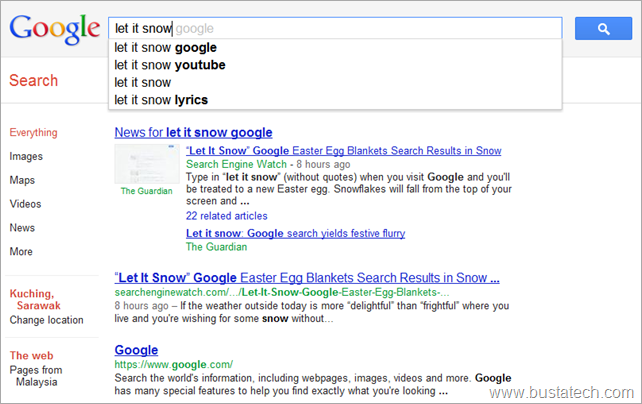 Press enter key or click the search button. And you should see the search result page start snowing. It is something similar to the "do a barrel roll" that the google search result page will actually do a barrel roll, if you search for those words (do a barrel roll).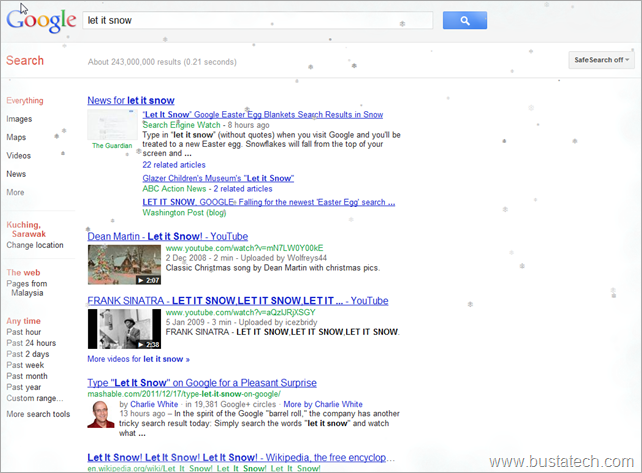 If you let it snow for some time, your whole search result page will start to "frost up", something like you are having the snow out of your window. You can even use your mouse to write on the "frozen" screen.
At the "frozen" search result page, you can click on the Defrost button to clear up the view to your search result.
Have a try!