Today, this special Google Doodle caught my eyes, its something like a comic/story with some animation.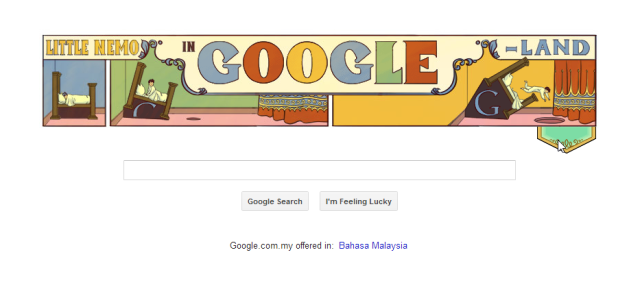 Clicking on the bottom right corner of the doodle, it will start to expand. You can continue clicking the expand button and you will see the whole animation/story of this Little Nemo.
Google is getting more and more creative in their doodle. From what I remember, it starts with some music, animations, playable guitar, Pacman game, and now this, whole comic story on it. Keep it up Google!
More info about Winsor McCay here: http://en.wikipedia.org/wiki/Winsor_McCay
More info about Little Nemo here: http://en.wikipedia.org/wiki/Little_Nemo